They say, matches are made in heaven.
But down here on earth, the task is a bit more complicated than that sounded. And as if the whole process of finding the right person, falling in love and getting loved back by them was not enough – sometimes there are some extra, unnecessary hurdles to cross. Those go by the names social restrictions, taboos, stigmas and so on.
This specifically applies to the LGBT couples, who want nothing more than being able to stay with the person they love freely. Yet here we are, with all the denial of marriage rights, adoption rights, sometimes basic rights – the list goes on till criminalisation of homosexual acts in certain countries, like India.
But with the ever growing population of the LGBT community, it is difficult to silence the voices and love of so many. Not just people like you and me, but big names are also a part of this.
Here are 5 powerhouse LGBT couple who have clung together over the years.
JIM PARSONS AND TODD SPIEWAK
Big Bang Theory star Jim Parsons married his partner, graphic designer Todd Spiewak in May, 2017. The couple were together for around 15 years before tying the knot finally in New York's Rainbow Room. Parsons one of the highest paid TV stars and he came out in 2012 when New York Times described him as 'gay and in a 10 year old relationship'.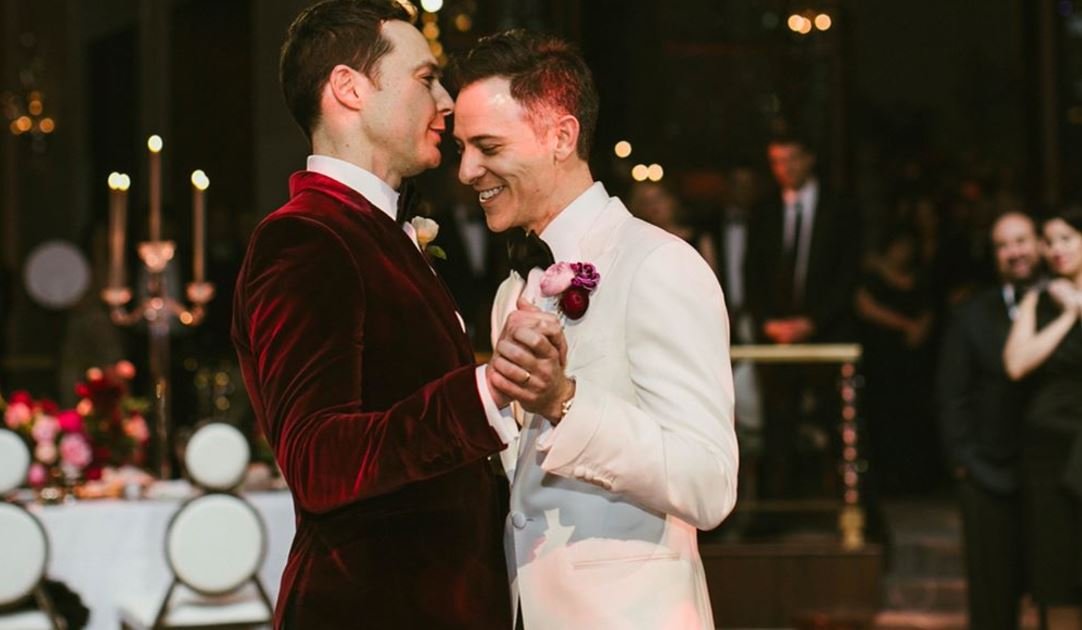 SIR ELTON JOHN AND DAVID FURNISH
Sir Elton John has been with his partner, David Furnish, for over 20 years. They started going out in 1993, and went on to become one of the first couples to form a civil partnership on the day it came into act in December, 2005 in the UK. After same-sex marriage was legalised in 2014, the two got married in December of that year- exactly nine years after their civil partnership. The couple balances their personal and professional life deftly, and is often seen at various events with their two sons, Zachary and Elijah.
WANDA SYKES AND ALEX SYKES
Wanda Sykes, the first African-American entertainer to publicly acknowledge her homosexuality, married the love of her life, Alex, in 2008 whom she met two years before. The same year, earlier, she came out as a lesbian to the public while at a rally after California voters passed 'Proposition 8', a ban on same-sex marriage in Las Vegas, Nevada. The couple is still happily married with twins Lucas Claude and Olivia Lou whom they had in 2009.
STEPHEN FRY AND ELLIOTT SPENCER
In January, 2015, Stephen Fry married stand-up comedian and comic writer Elliott Spencer in a legal ceremony in Norfolk, after being engaged two weeks before. They both donned green carnations – a nod to literary great, Oscar Wilde, who also happened to be gay. Fry described the couple's first year of marriage has been "terrific and fabulous."
ELLEN DEGENERES AND PORTIA DE ROSSI
Ellen DeGeneres and Portia de Rossi have been of Hollywood's biggest power couples since 2004 and their story is no less than a fairytale. The talk show host and comedian met the actor in 2008in a social gathering. Later in a photoshoot, Ellen says it felt like "An arrow was shot through my heart" to see her. [Source: People] The pair got engaged and married in 2008 and their love and respect for each other makes us believe the world is still a better place.