Representation matters. Despite being one of the most underrated and least talked about concepts till a few years ago, the impact literary and media representation has on the mass in a cultural, social and personal level is unparalleled. Laws and legislatures are not enough to implement the intrinsic change needed, especially when it comes to LGBTQIA+ issues. That is where books and movies step in – to send a message, to bring a change, to make a difference.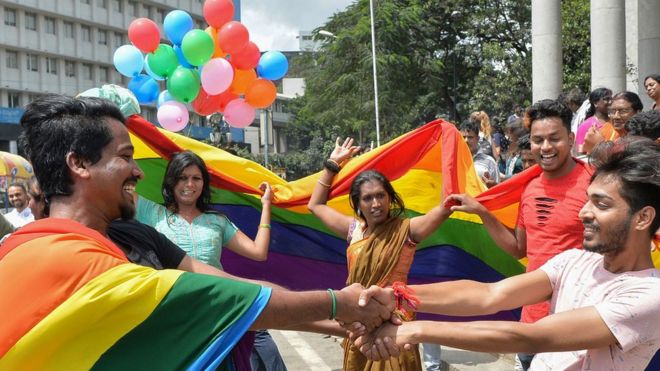 Source: BBC
India as a country, took a huge step forward in 2018, when homosexuality was declared non-punishable by law and no longer a crime by the Supreme Court. However, when you think about LGBTQ representation in Indian literature or art, you will not find many. There certainly are quite a few books which do not stereotype the community or use them solely as a peripheral character meant to draw sympathy or laughs; but they have been heavily crowded by heteronormativity.
Ancient roots of LGBT literature
Interestingly, many ancient classics and epics written in India, in different religions and languages have explicit references to the existence of homosexuality, bisexuality and third gender. While most of them were referred to in the context of condemnation, it surely means that different sexualities and genders were very much a known truth back then. But over the years, instead of further exploration of the same and making them a part of the mainstream, such allusions have been pushed towards irrelevance.
For example, Mahabharata itself has multiple examples of non-binary genders and sexualities. Arjuna's transformation into Brihannala and Amba's rebirth as Shikhandi are two very prominent ones. Other Hindu texts and scriptures too have mentions of same sex love.
Image: Arjuna as Brihannala
King Bhagirath, responsible for bringing Ganges down to the earth from the heaven as per Hindu mythology, was born to two queens thanks to Lord Shiva's blessings, after their husband, the king, passed away without an heir.
The union between Lord Shiva and Lord Vishnu's female avatar Mohini led to the birth of Lord Ayyappa, who is a revered deity in South India.
Image: Lord Shiva and Mohini
Contemporary interpretations: Fictional and Non-fictional
Owing to the changing times and evolving mentalities, such LGBT related texts are much more accessible today than they were before. Here are some of the exemplary Indian publications, both fictional and non-fictional, which do justice to the representation of LGBT people and the community.
1) Same-Sex Love in India by Ruth Vanita and Saleem Kidwai
This book is a collection of essays that lay out how evidences of homosexuality have found their way into Indian literature spanning over more than two thousand years. From the Vedic era to the modern one we live in, this book is a comprehensive storehouse of LGBT literature from a multitude of sources.
2) Funny Boy by Shyam Selvadurai
Funny Boy is a heart-warming as well as heart-wrenching tale of a young Tamil boy and his growing up in a Tamil-Sinhalese tension-throng Colombo in the 70s and the 80s. The novel takes six phases of the protagonist's life and puts his homosexuality in the context of larger socio-political contexts.
3) Loving Women: Being Lesbian in Unprivileged India by Maya Sharma
The book tells ten real-life narratives of queer working class women from North India from different class, caste and religion. Loving Women paints a vivid picture of intersectional existence of female queerness which till date remains vastly underrepresented in mainstream media.
4) The Boyfriend by R. Raj Rao
The Boyfriend is not perfect and laden with tragedy from the word go, just like gay love stories usually are allowed to be in India, even today. The story plunges into a no-holds-barred narrative of Mumbai's gay and somewhat posh subculture and explores angles of hidden homophobia and casteism than run through the city's veins.
5) Me Hijra, Me Laxmi by Laxmi Narayan Tripathi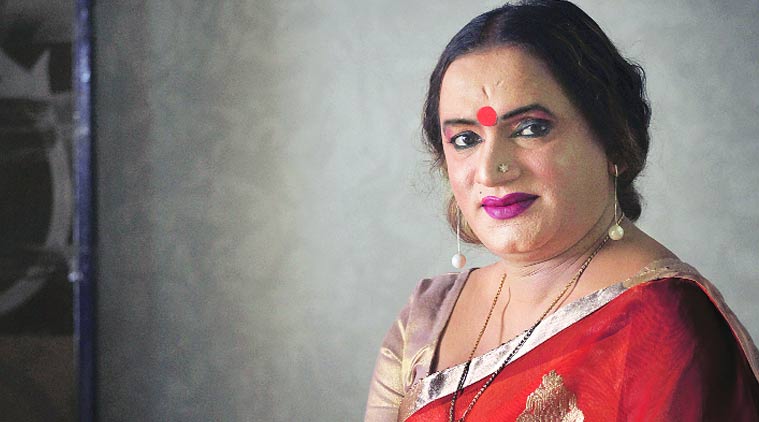 The book is an emotional and powerful memoir of Laxmi Narayan Tripathi and follows her journey from being born a male in an upper caste Brahmin household to the strong voice of transgender activism that she is today.
6) Shikhandi: And Other Queer Tales They Don't Tell You by Devdutt Pattanaik
Devdutt Pattanaik, very well known for his fictional interpretations of ancient Indian scriptures, is himself an out gay author. This book of his is a compilation of multiple traditional Hindu stories which have sexual transformation and gender metamorphosis as a common factor. The story of Shikhandi, the possibly gender queer or transgender character from the epic Mahabharata, is the main highlight of the book. Another exemplary work of Pattanaik's which deals with LGBT themes is The Pregnant King, the story of King Yuvanashva who births a son and many other stories of gender fluidity.
7) She of the Mountains by Vivek Shraya
The book is an illustrated masterpiece by Vivek Shraya connects the re-imagination of Hindu mythology involving Parvati, Ganesh and Vishnu with the growing up and sexual awakening of a gay Hindu boy in Canada. The story also talks about bisexuality, which is a barely-touched topic in Indian literature, ancient or modern.
8) Made in India: Decolonizations, Queer Sexualities, Trans/National Projects by Suparna Bhaskaran
Made in India delves deep into heterosexuality and queer identities have thrived within economic privatization, sexuality-focussed NGOs and the influence of Bollywood on literally everything. It draws a comprehensible link between the psychological identity formation and the socio-politcal-cultural environment in which that is formed.
9) Lihaaf by Ismat Chughtai
Lihaaf movie poster
Technically an Urdu short story, Lihaaf is one of the must-reads in Indian LGBT literature, and also one of the very few lesbian fictions that are available and accessible. The story is about the relationship between a begum in an unhappy marriage and her female companion in 19th century Lucknow.  The narrative deals with it very delicately never making the homoeroticism explicit in words, but making its presence very much obvious to the reader.
10) Love's Rite: Same-Sex Marriage in India and the West by Ruth Vanita
Love's Rite is a one-of-a-kind book which analyses same-sex weddings, suicides committed by same-sex couples and reflects on how India and the Euro-American culture have represented homosexuality and same-sex union in the past and in the present.
These are only some of the LGBT literature out there. There are many more which are not in the list but definitely deserve a read.